What do others say about us

B5K 2014The 9th Annual Bills Pizzeria 5K Run was held over the weekend. All proceeds of the run were given to the the Travis Roy Foundation which is dedicated to enhancing the lives of those living with spinal injuries.

For a long time, our kids had to look longingly as we drove by one pizzeria after another, settling for a decent homemade pizza rather than a great take-out. But our luck has changed! Just recently, Susannah discovered bill's Pizzeria (yes, the "b" is supposed to be lowercase!), and we may all just move in.


Bill's Pizzeria has been named the winner of Natick Center Associates' 2012 holiday window decorating contest.


Before Sandy hit New England, Sunday was a great day for hundreds to come out and raise money for the Travis Roy Foundation at Bill's Pizzeria in Newton.


"Joshua wrote"

In June 2005, Taso Chronopoulos was leaving a party at his brother Dean's house on his way to Holliston. While driving down Route 16 in the Sherborn area, Taso was struck by an oncoming driver.


"Wendy wrote"

"Bill" was only at the helm for about a year, but his name lives on at Bill's Pizzeria. When John Chronopoulos bought Bill's in 1976, he decided to just keep the name. Though Bill himself has not been seen at the restaurant in over a decade, there is a small reminder of his presence -- a Mr. Bill doll on the cookie jar at the front counter.


"Tammy wrote"

So what did I get for my lunch yesterday? The Fancy Falafel Wrap– homemade, seasoned falafel patties, Romaine lettuce, sliced tomato and Emilia's Greek Dressing ($6.99). It was fabulous. The falafel is crunchy, has a great taste and the best part of all? The fact that it's dripping with Emilia's Greek Dressing.


"Bella wrote"

It calls itself a pizzeria, but Bill's is much more than that. Since it tripled its space last fall with a dining room that includes local artwork on its exposed brick walls, Bill's has been also spreading the gospel of pasta, house "dinners," and specialty sandwiches.


"Tommy wrote"

I had lunch at Bill's last week and it was great. I tried a couple different slices and they all were delicous. I strongly recommend trying the chicken ranch pizza, it tasted great and the slices were huge. This place is fantastic and I can't wait to go back.


From the minute you walk into Bill's, to the minute you take your last bite, our passion for "homemade" is evident. You taste it in the pizza we make, you see it in the atmosphere we've created, and you feel it when your bottom hits the rickety seat! We encourage crust dunking, soup slurping and beverage chugging! We love pizza. Our Delicious food is backed by two generations of cooking experience.


"Tammy wrote"

I decided to treat myself to one of my all-time favorite pizza and sandwich shops yesterday… Bills Pizzeria in Newton Centre. When I moved to Boston 11 years ago, my first apartment was in Newton Centre — so I had the opportunity to spend some time trying out all of the local restaurants. Many places have come and gone… but just as many have continued to be members of the community, such as Bill's.


PIZZA***GOD***FAMILY (bills honor code) It was always about the pizza.... "the PIZZA" came first, even before the customer. THANK GOD, MY FAMILY STILL LOVES ME and we have a few customers that tolerate us


Newton — October is going to be a month of major happenings at Bill's Pizzeria in Newton Center. After a great deal of renovating - a wall is gone and the restaurant has taken over the space formerly occupied by the Kabbalah Center - Bill's is celebrating not only a grand re-opening, but also its 30th anniversary.


Go to Newton Store!
Go to Natick Store!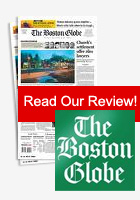 DON'T MISS IT!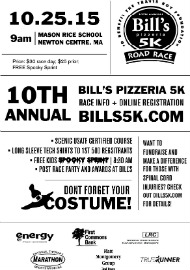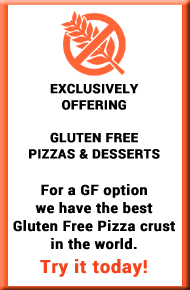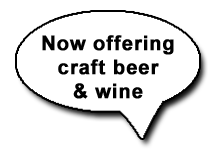 Our Store
Select an image to view!